Details:
Street Address
76 Elderslie Street, Winton Qld 4735
Postal Address
PO Box 288, Winton Qld 4735
Phone
(07) 4657 0393
Email
library@winton.qld.gov.au
Opening hours
Monday - Friday: 9.30am - 4.30pm
Saturday: 9.30am - 11.30am
WIFI: Free WIFI is available.
Internet: Available on public access computers
Printing and photocopying are available. Charges apply.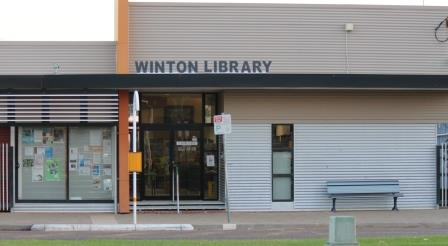 Online Catalogue
The Rural Libraries Queensland online catalogue has a range of resources and services available to the 28 participating councils in the network. Library members can search and request books, renew loans and access online resources. All you require is a current library membership card and PIN number.
To access the site please click on the following link: